Read
Issuing a $25 thanks coupon for use by June 10th
Name : KENDOSHOP
Hits : 580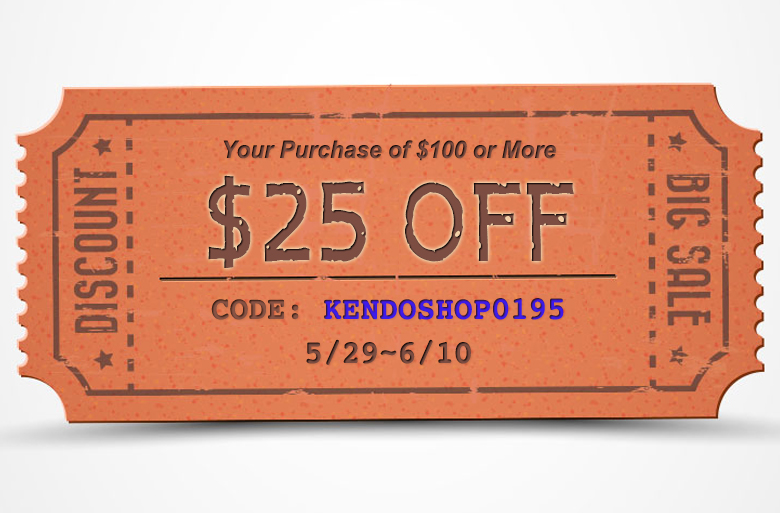 Hello.
We are always grateful to KENDOSHOP members.
So we issued thanks coupon which can be used until June 10th.
It's a coupon with a discount of 25$ for purchases over 100$.
After logging in to the site, click on My Page → Coupon List → Fill in the blank [ KENDOSHOP0195 ] → Coupon Registration click
Then you can use the coupon when you order.





List of posts

| No. | | Content | Name | Date | Hits |
| --- | --- | --- | --- | --- | --- |
| 11 | normal | | KENDOSHOP | | 651 |
| 10 | | | KENDOSHOP | | 495 |
| 9 | | | KENDOSHOP | | 580 |
| 8 | normal | | kendoshop | | 707 |
| 7 | normal | | kendoshop | | 734 |
| 6 | normal | | 대표운영자 | | 1114 |
| 5 | normal | | 대표운영자 | | 1279 |
| 4 | | | 대표운영자 | | 1304 |
| 3 | normal | | 대표운영자 | | 2020 |